Úvod » Semináře » Putting Artificial Intelligence to Serve the Author: Writing Perfect Text in English with Writefull
Putting Artificial Intelligence to Serve the Author: Writing Perfect Text in English with Writefull
Tento seminář už sice nestihnete, ale jestli máte zájem o podobný,
dejte nám vědět
!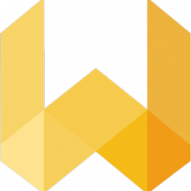 | | |
| --- | --- |
| Kdy: | 17. 6. 2021, 10:00 – 11:00 |
| Kde: | online prostredníctvom služby Zoom |
| Vložné: | zdarma, nutná registrácia |
Vyberte si čas a zaregistrujte sa:
Nevyhovuje vám čas? Zaregistrujte sa aj tak, príde vám odkaz na záznam.
Invitation
Using language models trained on millions of peer-reviewed, published journal articles and billions of academic language expressions from all academic disciplines, Writefull helps to structure texts, correct grammar, vocabulary, punctuation, and more. Using the latest AI-based algorithms, Writefull walks the author from the beginning to the end of the writing process. Its language feedback is uniquely tailored to peculiarities of scientific and academic writing.
With a Word add-in, an Overleaf extension, and web-based Revise and Cite tools, Writefull helps students and researchers write more accurately and confidently, saving time, increasing productivity, fostering academic success and publications in the best journals. Writefull also serves some of the world's largest publishers.
In this webinar, you will hear about the background and technology behind Writefull, how Writefull helps students and researchers with their academic writing, and see a demo of all four Writefull tools.
You will also have the opportunity to ask questions to the Writefull team during a Q&A session.
Speakers: Juan Castro, PhD, co-founder at Writefull; Igor Osipov, PhD, VP Academic & Enterprise; Hilde van Zeeland, PhD, Applied Linguist at Writefull; Mélodie Garnier, PhD, Applied Linguist at Writefull.
Má už vaša inštitúcia prístup do Writefull, a chcete si pustiť nahrávku školenia v češtine? Pozrite si ich na YouTube.
Kontaktujte nás
Albertina icome Praha s.r.o.
,
Štěpánská 16

,

110 00

Praha 1
tel.:
222 231 212
e-mail:
aip@aip.cz